Hosting Square providing wide range of web design services, web development services, digital marketing services and seo services in Hyderabad and rest of world!
Everything we do is planned to help you as a business owner succeed online. We are passionate about sharing our experience, knowledge and love for the internet to facilitate you have the best website possible. Our business started to help people recognize how they can easily have an excellent online presence and use it to take the pressure off growing their business from end to end harnessing the power of the internet. Business owners are often time poor and a good web design helps duplicate your time and can boost your leads with out any extra effort.
Surviving in the spirited world is made easy when one has the unique and notable website. If your goal is to let the clients resume and increase the bounce rate then you should be looking exclusive in your presentation made on the website. For this web design is most appropriate in which innovative and unique methods of web design are used along with well planned graphical presentation. It is best for creating an intuition on the online visitors and helps in attaining more visits and revisits to the website.

The sophisticated website design can accomplish more attention from the customers. Dynamic web designs are eternally rocking solutions with the user logins. All Business to Business (B2B) and Business to Consumer (B2C) portals are designed dynamically, so the clients would have complete visibility of the entire website features. The main advantage of the dynamic website is to let the clients make online transactions through the protected, safe and sound payment gateways.
With the most recent technologies the rescue of the website become simple for us and more reasonable for the clients. We will help you to locate the business on the top of niche with in no time.
Best Web Design Services at Hosting Square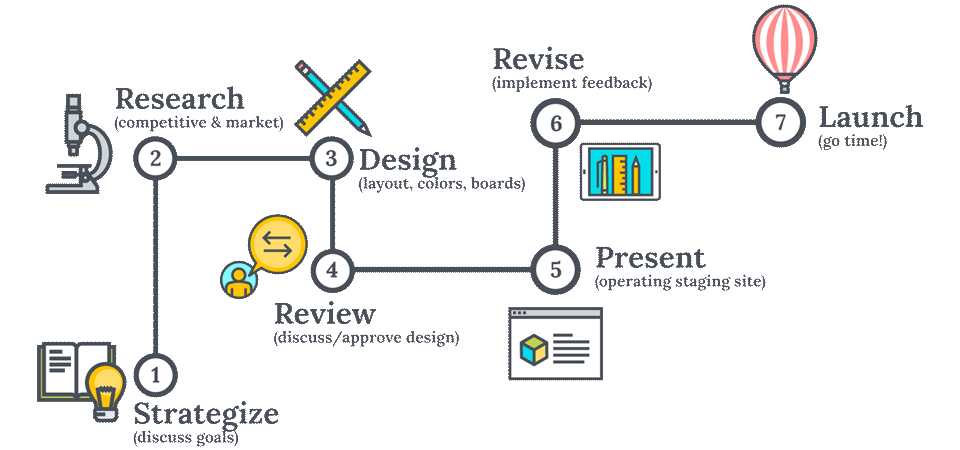 What Are the Advantages of Hiring Hosting Square for Website Designing?
There are several advantages to hiring a web design services in hyderabad to handle your website and development needs. While a single designer may seem like the less expensive option, you must keep in mind that one person can only do so much.
A best web designing company in hyderabad, on the other hand, has many employees or contract workers. A company also has access to all of the tools and resources required for not only building a website, but keeping it up and running as well.
Advantages of Web Design Services at Hosting Square
advantages of top web design companies.
- You will receive services from more than one professional.
Hosting Square has experienced professionals who have proficiency in more than one area including design, programming and content writing.
- Your site will receive professional coding.
Without the right coding, your website will not display or function properly. Your visitors will experience problems using some, if not all, of the features of your site. Your website could run very slowly, which may cause likely customers to go to your competitor's site instead. Hiring top web designing companies in hyderabad will give you peace of mind since you know your website will receive the coding it needs to function smoothly and run quickly in any web browser.
Web Design Services Hyderabad at Hosting Square
-The design will LOOK professional.
No staple what generous of site you want to run, you will want it to look as professional as possible. Internet users know a professional site when they see one. They also know an inexpensive site when they see one. If it looks poorly or randomly designed, they won't stick around for long, and they definitely won't keep coming back. A web design company has the web building tools and expertise to build you a professional websites. This will result in potentially higher conversions.
- Your future requirements can be met.
The correct web designing company won't restraint you as soon as your site is completed. They will be around to provide you with on-going support, even if you don't think you'll need it. Having a website designed for you is only the first step – you must also develop it, prepare it for search engines, and make regular updates. By comparison, a single designer may not have all of the time and tools necessary to help you keep your site running for a long time.
- Your site will be more user-friendly.
A good website comprises more than smooth procedure – it also has everything users need in order to have a good experience. If you want to run an online store, for instance, it should be easy for users to add items to the shopping cart. They should be able to trust that their personal information is kept secure. If you want to run a blog, all of the posts should be easy to find. Everything should be linked together to make it easy for users to find the information they want. All of this is possible if you hire the services of a website design company in Hyderabad.